CMS - Content Management System
The module to build and manage dynamic, open sites, whose content can grow and change frequently
Perché un CMS
ETEAM's content management system has allowed people who are not experts in code and web language to create websites and update company pages with ease.
It is a Content Management System (CMS) that integrates several options, such as filling out forms, photo gallery, payment forms, restricted areas, document downloads and more.
It also includes a guided and customized system of checks and approvals (workflow) by different people:
the administrator, who chooses the authors and publishers and assigns them the areas to work on
the author, who inserts the contents (texts, images, videos) in the areas of his competence
the publisher, who approves, modifies, rejects, plans the publication of the approved pages
To realize complex web projects the choice of a Content Management System is fundamental and can make the difference.
Advantages
The Content Management System feeds websites that directly access the data present in the PIM, DAM, MAM modules of eTEAM and this guarantees the certainty and speed of content publishing.
But not only that, among the main advantages we can find:
workflow processing with management of distinct user roles
different graphic templates for content presentation
database for the retrieval, use and archiving of images and textual and graphical content
integration with content from other computer systems
Mailing list and messaging management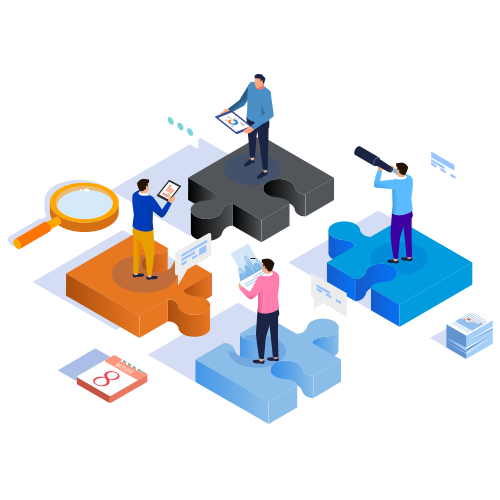 Integration
The eTEAM CMS is fully integrated with the other modules of the platform: DAM, PIM, DMS, MAM. This virtuous integration has allowed the development of solutions shaped according to the customer's needs.
Each of these has integrated with the company organization, automated processes, driven growth and supported marketing and communication activities.
The high level of customization allows you to adopt a solution that fully meets your needs and autonomously manage the contents of your communication on different media, launch web and digital marketing campaigns, improve your business strategies.
Discover eTEAM's applications
Increase the productivity and efficiency of your communication
Can't find what you need? Talk to one of our consultants, the versatility of eTEAM allows us to develop specific applications for every communication need. Contact us
Editorial workflow for the creation of the Ikea Business brochure
Setting up approval steps and stages on a collaborative platform.
Finefoods artwork management
Centralize and streamline the creation of new artwork to reduce errors.